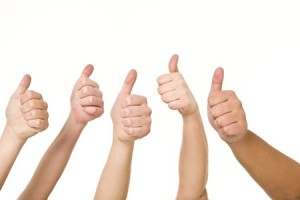 New Year's resolutions – we've all made them and we have all broken them. This year, may we suggest setting your business up for success in 2015? Instead of setting lofty goals, we propose making manageable resolutions that you are far more likely to mark off your list come this time next year.
Resolve to set aside time to review the success and challenges your business faced in 2014. We cannot change the past, but we can learn from it. Sometimes running a business is such a minute-to-minute adventure that we forget to look at the big picture. Set aside a block of two hours with your employees to reminisce, strategize and dream. No final decisions need to be made to mark this resolution off your list other than pulling the team together to celebrate success and entertain how to overcome challenges as you move forward into 2015 together.
Resolve to take a look at your online brand. How is your small business taking advantage of online marketing? Assess your current online identity. Is your branding consistent? Does it speak to your customers?
Resolve to take time off. We all need to refuel and rejuvenate at several points throughout the year. After your "year in review" meeting, assess down times for your business and factor in time for a day or two away from your phone and computer. Do the same for your employees. When we know a break is imminent, we are often far more productive and focused.
And remember, customers need to be able to find you wherever they look for you, whether that's online or on paper. Ziplocal is here to help your business grow. Here's to a successful 2015!